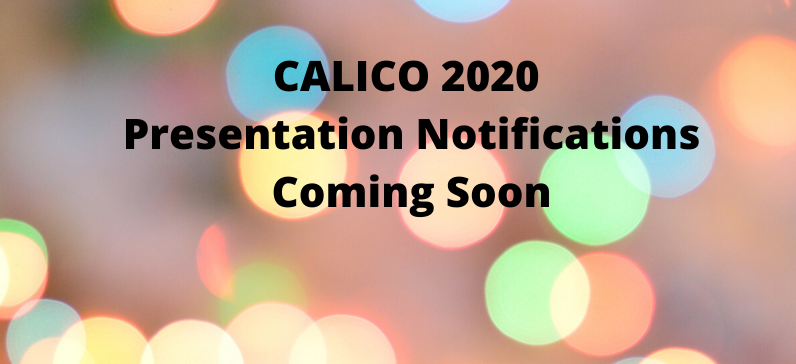 Please note that the "My Proposals" page under the Conference menu is not displaying proposals correctly.  If you have seen your presentation there previously, rest assured I still have it on my end.  I'm happy to check on it for you if you'd like, just send email to info@calico.org
Reviewing is coming to an end soon and notifications will begin to be sent, we hope, the week of December 9th.  Notifications are sent by title of presentation, not by author, so if you have seen notification for one proposal but not another, please give it at least a couple of days to see if another notification might come.
Hands-on workshops offerings and online registration will both be available in the new year.  
Happy holidays!!!