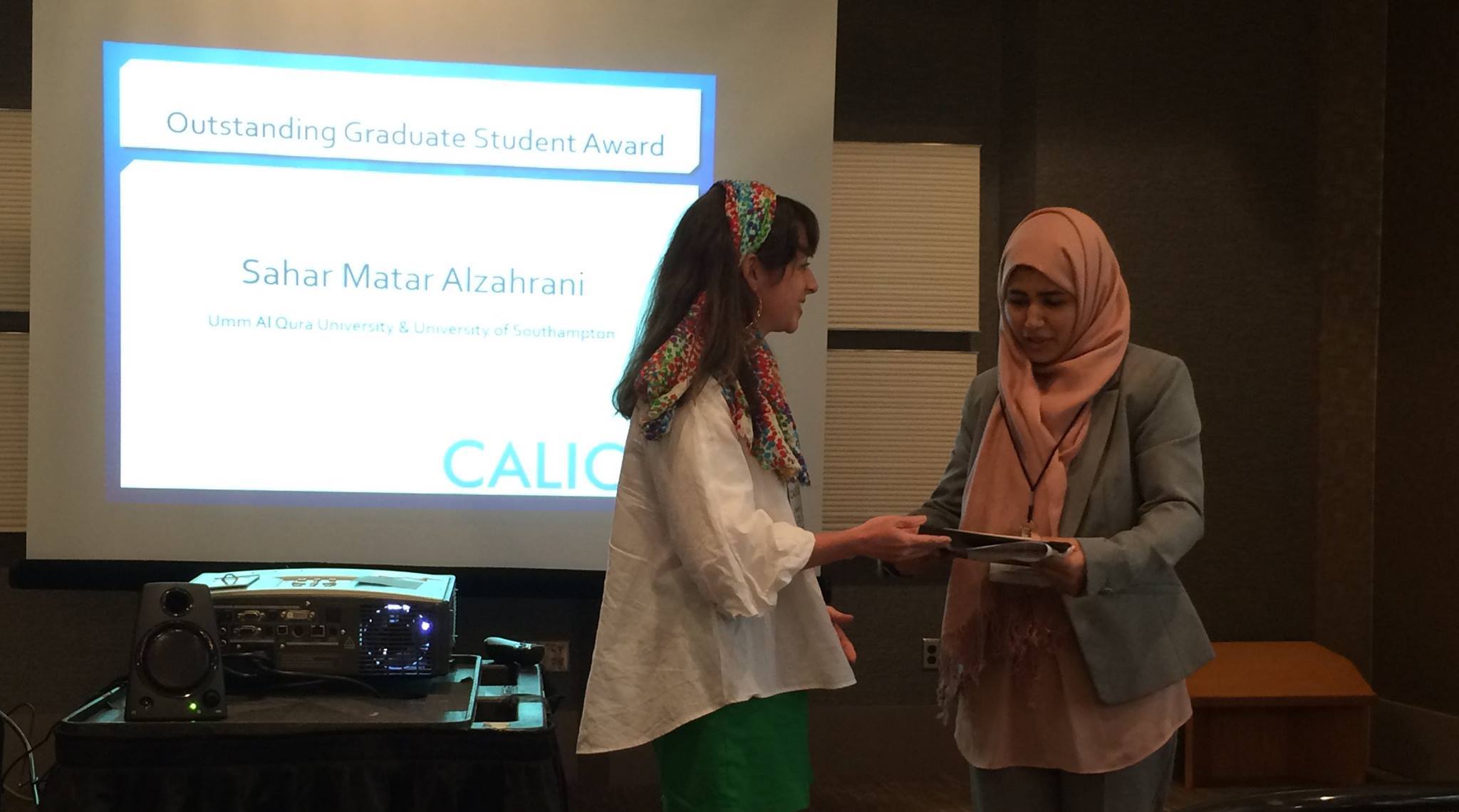 Robert A. Fischer Outstanding Graduate Student Award
The outstanding graduate student is selected by CALICO's Executive Board. The recipient is recognized at CALICO's annual conference and is presented with a certificate and a prize (see criteria and procedures below).
Award Winners
2017
Ju Seong John Lee (University of Illinois, Urbana-Champaign)

2016
Sahar Matar Alzahrani (Umm AlQura University and University of Southampton)
2015
Moonyoung Park (Iowa State University and University of Aizu)
2014
Frederik Cornillie (University of Leuven)
2013
D. Joseph Cunningham (University of Kansas)
2012
Theresa Schenker (Michigan State University)
2011
Julian ChengChiang Chen (University of Maryland College Park)
2010
Tetyana Sydorenko (Michigan State University)
2009
Peter Wood (University of Waterloo)
2007
Julie Sykes (University of Minnesota)
2006
Senta Goertler (University of Arizona)
2005
Kara McBride (University of Arizona) and Jonathan Reinhardt (Pennsylvania State University)
2004
Sabine Siekmann (University of South Florida)
2003
Claudia Kost (University of Arizona)
2002
Jozef Colpaert (University of Antwerp)
Outstanding Graduate Student
Candidates must be enrolled in a Ph.D. program, in good standing, and actively pursuing a degree with a primary focus on CALL (e.g., doing a CALL-related dissertation)
Candidates should have already been advanced to candidacy, that is, at least at the point of beginning to undertake research on the dissertation.
Candidates will be evaluated on the basis of the following criteria:
CALL research projects completed and in progress,
CALL development projects completed and in progress,
Participation in CALICO, and
General service to the profession, teaching, research, and potential for making significant contributions to the field.
Procedures
Candidates may nominate themselves or be nominated by someone familiar with their work.
Candidates submit a description of their work based on a form available through CALICO: Form to Submit
Candidates request a letter of recommendation from an individual familiar with his/her work. The letter of recommendation should be submitted directly to CALICO.