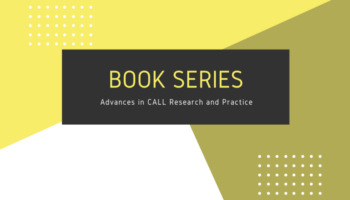 CALICO is now soliciting proposals for the next volume in the Advances in CALL Research and Practice book series to be published with Equinox Publishing in spring 2024! 
The volume may be a single-authored monograph or edited volume and may treat any topic related to the field of CALL. Proposals are due July 15. You can find the full call at this link. 
You can also email series editor, Steph Link (steph.link@okstate.edu), with questions or meet her at the CALICO conference in Seattle to talk through some ideas. 
Looking forward to seeing your proposals!