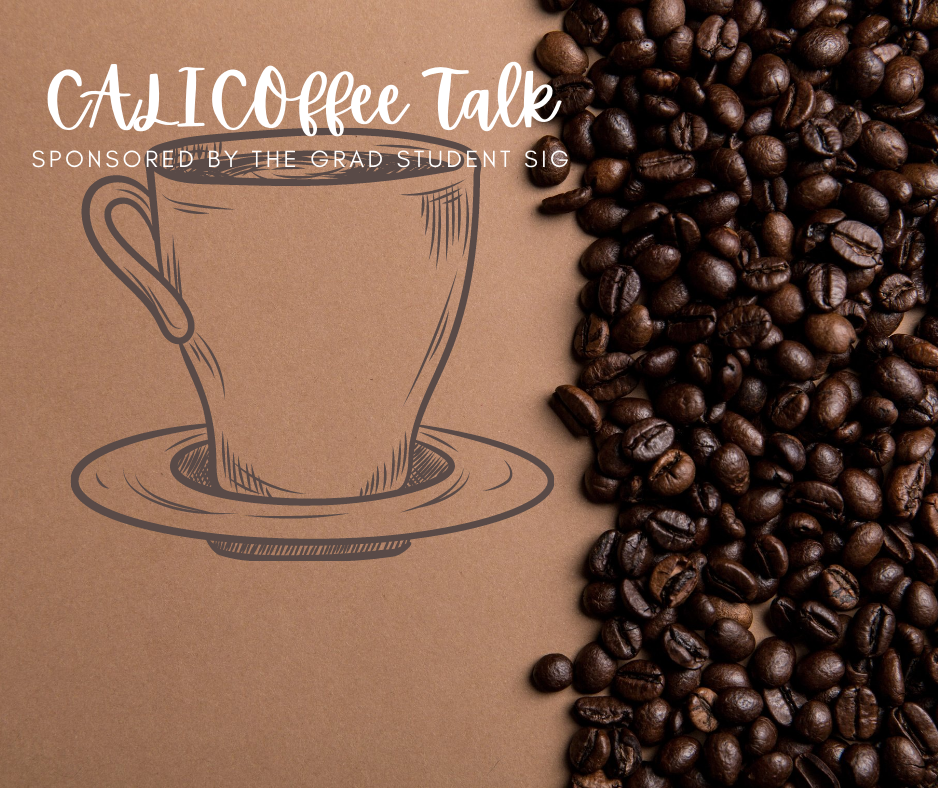 CALICOffee Talk: Surviving your First Years as a PhD Student
Getting started with your doctoral degree in CALL? Know some new students in your department who are?
The first few years is a time where people may have lots of questions on how they could/should navigate these first few years of their journey.
No need to wander alone! Join us in a friendly discussion on surviving your first years as a PhD student on Feb 7/ 3-4 pm EST.
Meet other graduate students in the CALICO space, and learn from each other's experiences.