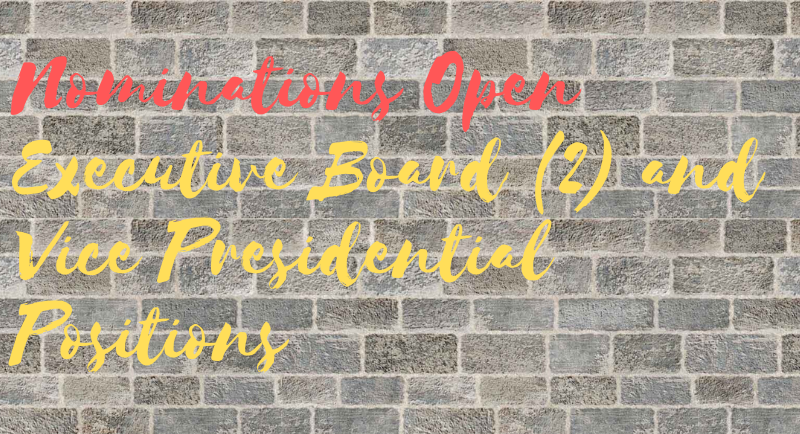 Nomination period open for electing new executive board members and vice president.
The deadline for submitting nominations for either position is December 6th. Please send all nominations to Esther Horn at ec06@txstate.edu. We will be electing two new board positions and one vice president. 
Guidelines for Executive Board nominations: 
* Nominee must be nominated by a CALICO member, including self-nomination.
* Nominee must have been a member of CALICO at least two years (consecutive years not required).
* Nominee should submit a 100-word biographical sketch and 300-word professional statement to be used on the ballot during the election.
* Nominee must agree to attend all executive board meetings taking place during his/her active three-year term, which begins the last day of the annual conference following his/her election to office.
Vice President nominations:
The Vice President, when elected, will serve a 3-year term: Vice President, President, and Past President.
The qualifications and procedures for Vice Presidential candidates include:
* Candidates for Vice President must have been members of CALICO for at least the last two consecutive years before the year of nomination.
* Candidates must be nominated by a CALICO member, including self-nomination.
* At the time of nomination, nominees will submit a short biographical sketch of no more than 100 words and a professional statement of no more than 300 words to the CALICO office.
* Because the Vice President shall serve as a voting member on the Board for a period of three years, candidates must commit to working closely, for the subsequent three year period, with the CALICO Administrator, the staff, the other Voting Officers, and the Executive Board, to ensure the effective functioning of CALICO on a day to day basis. Candidates must plan to attend all board meetings and annual conferences. Although the newly elected Vice President's term of office does not officially begin until the day before the end of the subsequent annual conference, the newly elected Vice President is encouraged to attend the board meetings in the year of election. 
For an overview of duties/responsibilities of these positions, please see this page online.  Please get in touch if you should have any questions.