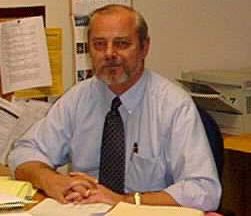 We have now received $23,985 in contributions, just $1,015 away from the total amount needed to begin awarding scholarships. Thank you so much to all of you who have contributed
The funding page is here:
https://catfunder.txstate.edu/o/texas-state-university/i/catfunder/s/robert-fischer-scholarship (Note that the total amount indicated on the donation site has not yet been updated to include the most recent donations. The actual current total is now $23,985.) The CatFunding page provides the option to every visitor of sharing the link with others.
Please feel fee to share the links with anyone you know who might be interested in donating, or in just learning more about the scholarship, about our fantastic students and alums, and about Bob's legacy.
Reaching our goal of $25,000 by the November 1 deadline will allow us to fully endow Bob's scholarship and begin awarding funds to students for the upcoming cycle (2022-2023).